(03-08-2017, 10:27 PM)

NOLA Wrote:

(03-08-2017, 08:52 PM)

asskickingboots Wrote: NOLA, one random thing I'm wondering about the Saints is if they actually want to trade Brandon Cooks. Sounds like they turned down the Titans offer of 18th overall. Is it just that Cooks wants out, or what?


They don't want to trade Cooks so much as Cooks is trying to talk his way out of town.  I think they're just playing hardball trying to get a better offer from the Patriots, honestly.  I wouldn't read too much into the turning down of the Titans offer just yet.  There are several suitors, which is actually kinda unusual.
Called it.
http://www.nola.com/saints/index.ssf/201...ncart_2box
God I'm good.
*looks around, realizes no one's here*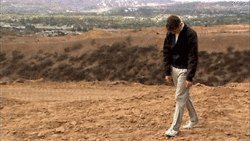 Homer:
[
reading
] "Project Arcturus couldn't have succeeded without you. This will get you a little closer to that dream of yours. It's not the Dallas Cowboys, but it's a start. Drop me a line if you're on the East Coast, Hank Scorpio." Aw, the Denver Broncos!
Marge:
I think owning the Denver Broncos is pretty good.
Homer:
Yeah, yeah.
Marge:
Well, explain to me why it isn't.
Homer:
[
sighs
] You just don't understand football, Marge.