(10-11-2021, 11:38 AM)

tyecopeland Wrote:

(10-11-2021, 11:26 AM)

mabbott Wrote: Well, last night was the culmination of a team not showing up together.  The first half the defense played like garbage.  I don't see what Spags finds valuable in Sorenson, he seems more of a liability with missed tackles and horrible coverage.

The second half when the defense showed up, the offense and special teams promptly gives them the ball back three times in a row.

Some of the calls the refs made were so bad, I don't blame the game on the refs; however, the roughing the passer call not only took away a turnover, but led to them scoring more points.

The schedule looks favorable compared to what we have faced thus far.  The Chargers are on a roll of finding ways to win and the only saving grace from this weekend is that the Raiders played worse than we did.

It is hard to believe that we are a solid last place going into week 6.

I still think Sorensen is valuable, but if I never see him in coverage past 5 years again I would be perfectly happy. Also think we'll be 5-3 by the packers game. Of course I have no confidence in them to win that game but we are a better team than the next 3 opponents.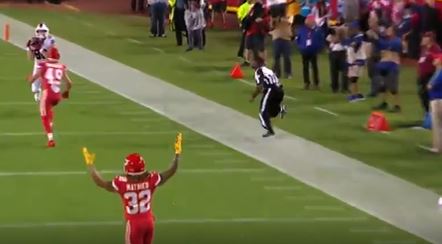 Honey Badger would also like never to see Sorenson in coverage again.