(10-11-2020, 01:57 AM)

The_Jonas Wrote: Alright alright.  Settle down.  The smartest guy in the room is here to predict the game. 

NOLA: "more like biggest head in the room"

Enough from you!

Kc will muddle through the opening 3 drives, getting only a fg while andy and patrick poke and prod for weakness.  Las Vegas raiders will exploit kcs struggle with run fits and pull off 2 td drives.  Mid 2nd quarter KC will unleash the kraken.  They'll score 5 tds in a flash through the mid 2nd and 3rd quarter, Including some dumbass pick 6 by carr on a check down. KC will throttle down, get outscored 10-3 in garbage time.  Kc wins 41-24
I like the way you think. 
Also didn't kc essentially do this to the raiders last year?
---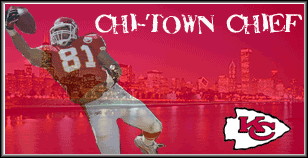 Check out my new fan page for daily updates