(10-28-2019, 11:00 AM)

mabbott Wrote: Reid said he would have been criticized either way he went with that call. F that!  Your defense was tired and you needed to win and you chose to punt.


I guess I am not as happy with Moore's performance.  I feel that we could have won that game had he been more accurate.

And I totally agree with F McCoy!  This is the second critical fumble this year.  I don't care if he doesn't play another down as a Chief.
Could have Moore been more accurate in a couple throws? Yeah. Was I happy with his performance as a 35 year old 3rd string qb, that was assistant coaching a hs football team last year. 
Yes. Yes I was.
---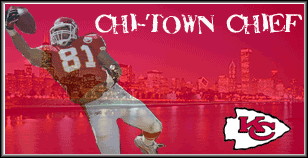 Check out my new fan page for daily updates