Talking to some J.A.G.s fans online (both of them) really makes me want to bring back my "Why the Chiefs Will Win" blogs from years back. Instead I'll just share a couple smack talking tidbits.
Shit Jaguars Fans Say:
1. Foles is better than Bortles, therefore Chiefs will lose.
A common theme from Jacksonville douches is that all of their ills land on Blake Bortles. Don't get me wrong, Bortles is a significant anchor to help bring any boat underwater, but they're ignoring a lot of other holes. They were never on the cusp of being competitive last year. The Chiefs were ahead 23-0 before Jacksonville showed any life. ESPN calculated it as an 87.1% win probability for the Chiefs at the start of the 2nd quarter. Even with a lucky onside kick recovery 30-14 and a mountain of pure gahbage stats to make it look closer was the best they could do.
Also, you aren't asking Foles to helm a confident team already well on its way to the playoffs. You're asking Foles to resuscitate a broken team that was in open revolt with itself. At the first sign of adversity, that defense will be thinking "not this shit again!"
And above all, the only math that matters is Mahomes > Foles. That is obvious.
2. Jags Defense was just tired. They are elite!
Yes, they are elite. Also, it doesn't matter because our offense is in the All-Time neighborhood. Their defense wasn't tired on drive 1, but that didn't stop the Chiefs from having a 10 play, 73 yard TD drive to open the game. Next Chiefs drive was 14 plays, 82 yards and a FG. Chiefs already established from moment one they could basically do what they wanted to the Jags. Bortles didn't have a single turnover yet.
Also, the Jaguars actually ran far more plays, 83 vs. 69 (nice!) for the Chiefs. So the "tired defense" excuse is both tired itself and nonsensical. What's stopping the Chiefs from just killing nearly 12 minutes of clock in the first 2 drives again? The same defense minus a couple key players?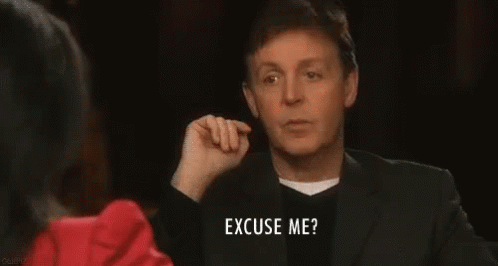 3. Jalen Ramsey is going to shut down Tyreek!
Ramsey didn't cover Hill all game like he supposedly will this time, but he actually did pretty well being honest, save for one big play. Ramsey was sucking wind by the 3rd quarter, so his ass was there to be had if we needed it late like a closing time booty call, but we had already ran roughshod over them. Can you really brag about shutting down one receiver whenever you give up 313 yards passing in basically 3 quarters?
That's the whole point of our offense. It's pick your poison, so unless you're immune to iocane powder you're screwed. You can't cover Hill AND Kelce AND Watkins AND so on...
So, screw off Jags fans. Also, I hate to break this to you, the NFL doesn't like you well enough to do any favors to make it easier on you if a hurricane comes your way. You'll get screwed because as far as they're concerned you'll be the London Blackknights within 5 years.